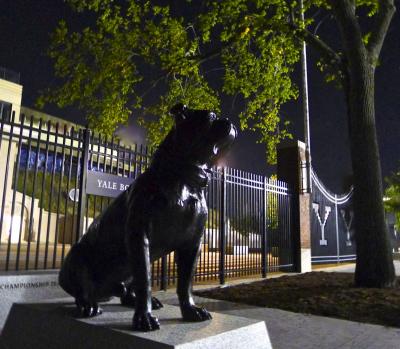 The Office of Academic Affairs provides a variety of support services for sophomores as you progress through your second year at Yale.  For some of these services, we are front-and-center; for others, we work behind the scenes to help others provide services for sophomores.  
Some advising services for sophomores are:
the Sophomore Web site
"Sophomore Advising Nights" in the residential colleges
Info Sessions about majors and programs (organized by DUSes)
the "Sophomore Advising" site for sophomore advisers, on classes*v2
the "Advising Matters" newsletter for sophomore advisers
direct emails from this office to the Class of 2016 about advising matters of interest
Please contact Dean Risa Sodi, Assistant Dean of Academic Affairs and Director of Advising and Special Programs for information, comments and suggestions about sophomore advising and this web site.
Office of Academic Affairs
Mark J. Schenker, Senior Associate Dean of Yale College and Dean of Academic Affairs
George Levesque, Associate Dean of Academic Affairs
Risa Sodi, Assistant Dean of Academic Affairs and Director of Advising and Special Programs (Ph: 432-8427)
Eileen Quinn, Director of Academic Affairs
Clare Schlegel, Senior Administrative Assistant
The Office of Academic Affairs is located in SSS, 1 Prospect Street, Lower Level