Summer Access to OCS
The Office of Career Strategy is open throughout the summer and students can still make appointments through the online appointment system. Regular walk-in hours are not held during the summer months; however if you have quick questions, email or call 203-432-0800 and ask to speak with an OCS adviser.
Visit the Calendar of Events for a full list of upcoming events. Log in to Symplicity under Events/Employer Information Sessions to RSVP.
---
Read the Yale Fellowships Calendar.
---
Sophomores are eligible for many fellowships, which are monetary awards that support a wide range of purposeful activities.
Generous donors have made possible a number of fellowships that are available to Yale students only. These are administered through merit-based competitions in which a faculty committee reviews applicants' proposals for funding. These types of fellowships support opportunities including research, unpaid internships, study abroad, and other projects. While there are a number of fellowships available to support summer and semester-long activities, it should be noted that fellowship funding is not often available for winter and spring break travel.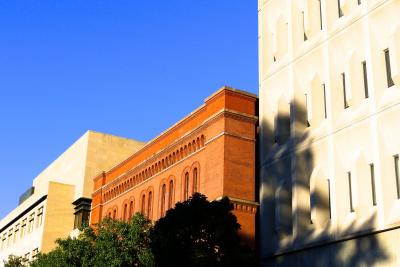 There also exist nationally competitive fellowships to which Yale students might also apply. While some of these support postgraduate pursuits, such as graduate study, others function as scholarship support for your time at Yale. For example, those who intend to pursue careers in mathematics, engineering, or the natural sciences are eligible for the Barry M. Goldwater Scholarship in their sophomore or junior year. For some of the national fellowships that support graduate study, such as the Harry S. Truman Scholarship and the Beinecke Scholarship, students apply in their junior year but begin preparing in the spring of their sophomore year.
Other fellowships at Yale have a programmatic component in addition to funding. In the spring of sophomore year, for example, students are selected for the Mellon Mays Undergraduate Fellowship Program and the Edward A. Bouchet Undergraduate Fellowship, which aim to build communities of and provide support for underrepresented students and others with a demonstrated commitment to eradicating racial disparities who are interested in pursuing Ph.D.s and possible subsequent careers in academia.
Information on the Goldwater, Truman, Beinecke, Mellon Mays, and Bouchet fellowships and scholarships is available via the Student Grants database, which allows you to search for Yale fellowships and Yale-administered national fellowships by your class year and other criteria.
If you think you may be interested in applying for a fellowship, it is important to continue developing close relationships with your instructors. Such faculty contacts are helpful to you when you need advice as you consider a number of opportunities, would like feedback on your fellowship proposals, and are seeking strong letters of recommendation.
Within the Center for International and Professional Experience, the Fellowship Programs office offers advice to students as they consider and apply for both Yale-specific and national fellowship opportunities. In addition to the resources found on its website, it hosts information sessions, workshops, and individual appointments.